FAQ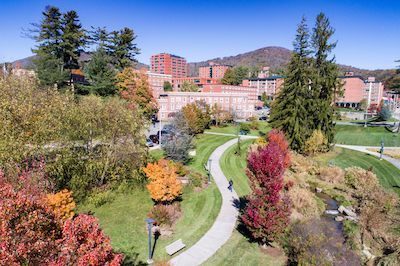 Frequently asked questions have been divided into the following categories:
Program Information
How is the Clinical Mental Health Counseling program accredited?
The Clinical Mental Health Counseling program is accredited in clinical mental health counseling by the Council for Accreditation of Counseling and Related Educational Programs (CACREP), which is a specialized accreditation agency in the United States. In addition to this specialized accreditation, Appalachian State University is accredited by Commission on Colleges of the Southern Association of Colleges and Schools, a regional accreditation agency.
What is the theoretical orientation of the program?
The Clinical Mental Health Counseling program does not subscribe to one overarching theoretical orientation. Our students are introduced to a variety of counseling theories and techniques throughout the course of their academic experience, giving them freedom to explore many different counseling theories and techniques. While in the Clinical Mental Health Counseling program, each student is expected to begin developing a personal approach to counseling that is consistent with the student's personality, values, and beliefs.
Can I complete the program online?
While some elective courses in the Clinical Mental Health Counseling program may be offered online our core curriculum in taught on campus at ASU's Boone location.
Admission
What are the application deadlines for fall admission?
Application deadline: February 1st
Although the application deadline is February 1st of each year, it is strongly recommended that you complete and submit your application as early as possible for best consideration.
Can I apply for spring admission?
No. Clinical Mental Health Counseling students are only accepted for Fall entry. Students are allowed to take courses in the summer before the fall that they are entering the program. There are no exceptions to this policy.
Do I have to have an undergraduate degree in psychology or counseling to apply?
The Clinical Mental Health Counseling program values the diverse life experiences and academic backgrounds of our current and prospective students. It is not required that applicants have an academic background in psychology or counseling to apply to the program. While admission to a Master's degree program requires the applicant hold a bachelor's degree, the degree can be from many different fields.
Completing the special admissions questionnaire from the Counseling, Family Therapy, and Higher Education provides students with the opportunity to articulate their personal qualities, career goals and previous life experiences that have lead the applicant to decide upon pursuing a graduate degree in Clinical Mental Health Counseling at the time of application. It is urged that students take time to articulate their thoughts when completing the admissions questionnaire, as it carries considerable weight in the admissions decisions.
Is the GRE a requirement for admission?
No! The GRE testing requirement has been waived for qualified applicants. The graduate school has a page listing the qualifications required for the GRE waiver, meeting these requirements does not guarantee admission. Please consider that some scholarships, grants and other funding sources may still require GRE scores.
What strengths are you looking for in prospective applicants?
The Admissions Committee carefully considers all of the documentation submitted as part of the student's application package: Previous G.P.A. and academic history, letters of recommendation, and the information provided by the student in the special admissions questionnaire.
Because some students are selected to interview as part of the admissions process, the special admissions questionnaire is also a crucial component of the student's application package. The Clinical Mental Health Counseling program looks for students who have a demonstrated commitment to personal growth, professional development, community involvement, and respecting both diversity and multiculturism.
It is important that students have personal and career objectives attuned with the mission and objectives of the Clinical Mental Health Counseling program. Prospective students are encouraged to become familiar with program information to determine whether this program feels like a good match before applying to the program. Such self-awareness is crucial in the development of a professional counselor.
This all looks so exciting, but I have to support a family while I study. Do you accept part-time students?
Absolutely! Part-time students are welcomed into the Clinical Mental Health Counseling program.
Program Policies
How long does it take to complete the 60 credit M.A. Clinical Mental Health Counseling program?
Full-time students complete the program between 2.5 years. A graduate student is considered full-time at 9 credit hours and graduate students with an assistantship are generally allowed to take a maximum of 12 credit hours per semester. There is an option to be a part-time student and complete the program in 3.5 years taking 6 credit hours per semester.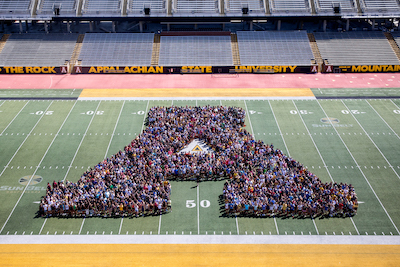 Are comprehensive examinations required in the M.A. Clinical Mental Health Counseling program?
Yes, all students are required to take comprehensive exams as a graduation requirement. Students typically register for comprehensive exams during their last year of study. Some students prefer to take comprehensive exams during their 2nd to last anticipated semester and others elect to take comprehensive exams during their last semester or study. The Counselor Preparation Comprehensive Exam (CPCE) is required prior to graduation.
Credentialing
Will I be a National Certified Counselor (NCC) upon graduation?
Students are not guaranteed credentialing as a NCC upon graduation. However, because our Clinical Mental Health Counseling program is CACREP accredited in community counseling, students are eligible to apply for the National Counselor Exam (NCE) while pursuing their program of study by applying through the Graduate Student Application (GSA) process outlined by their GSA-NCC campus coordinator. Students who pass the NCE while a student of a CACREP counseling program are granted the NCC credentials upon graduation. This is significant benefit of graduating from a CACREP accredited program such as ours. Typically, the National Board of Certified Counselors (NBCC) requires 3000 hours of post-degree supervision spanning a 2 yr period before an individual is eligible to apply for certification. However, our students will have this requirement waived and will become an NCC immediately upon graduation if they apply for certification and successfully pass the exam before graduation.
Am I eligible for state licensure upon graduation from ASU's Clinical Mental Health Counseling Program?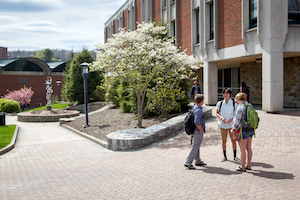 The curriculum of the Clinical Mental Health Counseling program has been designed to aid graduates in meeting the academic coursework requirements outlined by the North Carolina Board of Licensed Clinical Mental Health Counselors (NCBLCMHC).
The state of North Carolina also requires applicants to pass the National Counselor Exam (NCE) and to have 3000 hours of supervised post-graduate counseling experience over a course of two years to apply for licensure. Graduates of our Clinical Mental Health Counseling program will be provided the opportunity to sit for the NCE prior to graduation.
How do I become a Licensed Clinical Mental Health Counselor in North Carolina?
The applicant must complete the application and submit the application processing fee, three letters of reference, official transcripts, and a professional disclosure statement. For more information, please visit the NCBLCMHC website.
How do I become licensed if I want to move to another state after graduation?
The Clinical Mental Health Counseling program does not guarantee eligibility for licensure in states other than North Carolina. With careful planning, it is possible for a student to design his/her program of study to meet the licensure requirements of most states. It is the student's responsibility to contact the state licensure board of the state the student wishes to move to upon graduation to determine these requirements.
The Clinical Mental Health Counseling program is a 60 credit M.A. program and most states require between 48-60 credits in a graduate counseling degree program as part of the licensure requirements. Some states require courses that are not part of our core Clinical Mental Health Counseling curriculum (i.e. human sexuality, addictions, counseling families and couples). This varies widely state to state. Fortunately, these courses are sometimes available to our students as electives.
The supervision and exam requirements will also vary from state to state. NBCC maintains a list of examination requirements for each state and provides direct links to state licensure boards. Students planning to seek licensure from a state other than North Carolina are advised to determine the licensure requirements of the state they plan to practice in before submitting a program of study to the graduate school. This will help students design a program of study that will increase the likelihood of obtaining licensure in other states.