Prospective Students
ASU Clinical Mental Health Counseling Program
Commitment to Diversity and Inclusion
The Clinical Mental Health Counseling (CMHC) program faculty and students abide by and support the Appalachian State diversity statement. The CMHC program faculty is committed to preparing students who value diversity, inclusion, and social justice in clinical practice and research and are able to work competently with clients, colleagues, faculty, and supervisors from diverse populations. We acknowledge contextual, historical, and current injustices. We strive to be responsive, reduce our role in perpetuating injustice, and work towards prevention. We are committed to creating a cultural climate where all people feel welcome, valued, and included. The CMHC Program is committed to recruiting and supporting students from underrepresented backgrounds.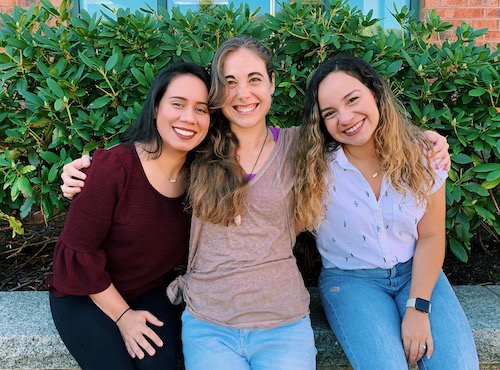 On campus and off campus resources that support diversity and inclusion can be found here:
Inclusive Excellence & Diversity Statement
Diversity and Inclusion at App State
Student Information Sessions
The Clinical Mental Health Counseling program hosts an open house during the Fall semester. At other times during the semester, prospective students can contact asucmhc@appstate.edu with questions. Prospective students are free to visit the ASU campus for a self-directed tour or by scheduling an official university-sponsored tour through the University Visitors Center.
About Boone, North Carolina
The town of Boone is located in the northwest corner of North Carolina, nestled in the Blue Ridge mountains at 3,333 feet above sea level. The local population is just below 13,500. The region is nicknamed 'The High Country' for its mountainous terrain. The University is very much a part of Boone and the regional community. Appalachian' s students enjoy the excitement of a mid-sized university environment, as well as the small-town feel of Boone and it's unique culture. More info about Boone can be found here.
Frequently Asked Questions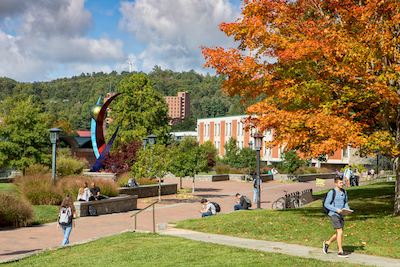 We have compiled a Frequently Asked Questions (FAQ) page with information to provide you with information to help you answer some of your questions about our program. However, do not hesitate to contact the program with your questions that were not answered after viewing the website and reading our FAQ page.
The graduate school has put together a wonderful information page with basic information of interest to all prospective graduate students regardless of educational and career interests. Topics include program offerings, admissions information, financial information, student organizations, housing information, student services, & residency information.
Curriculum
In addition, be sure to visit our page about the program curriculum which provides details about the required core curriculum as well as requirements for certificate programs in addictions counseling, & expressive arts therapy.