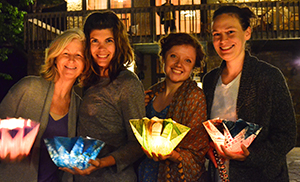 Welcome to the ASU Clinical Mental Health Counseling program's website. Please utilize our website as your primary resource for gathering information about the program. Many of your questions can be answered by taking the time to navigate the pages, as we have put great effort into making this website student-centered by providing key information to help you determine whether our program might be a compatible match for your graduate education goals.
The graduate school has put together a wonderful information page with basic information of interest to all prospective graduate students regardless of educational and career interests. Topics include program offerings, admissions information, financial information, student organizations, housing information, student services, & residency information.
Student Information Sessions
While we place extremely high value in our student-centered approach and philosophy, due to the high volume of prospective students desiring to schedule individual meetings with members of the department, we are unable to accommodate these requests. We have approximately 100 applicants each year and regret that we are unable to allocate enough resources to meet with every student interested in our program. At this time, we have concentrated considerable effort toward providing a comprehensive website to serve as the primary communication tool for you to research our program.
The Clinical Mental Health Counseling program hosts an open house during the Fall semester. At other times during the semester, prospective students can contact asucmhc@appstate.edu with questions. Prospective students are free to visit the ASU campus for a self-directed tour or by scheduling an official university-sponsored tour through the University Visitors Center. Prospective students may also drop by the HPC office to pick up program information. The office is usually staffed by current graduate students who are often willing to discuss their experiences in the program with prospective students. However, we cannot guarantee the availability of students or faculty to meet with prospective students at this time.
Admissions
Early application deadline: December 15th
Final application deadline: February 1st
Although the application deadline is February 1st of each year, it is strongly recommended that you complete and submit your application by December 15th for best consideration. Group Interviews with the program faculty and current students will be conducted in early March of each year. An invitation for a group interview will be extended for a small percentage of those meeting initial program criteria and other admissions factors. Attendance at the group interview is required.
**Please note, it is not the policy of the Clinical Mental Health Counseling program to provide individualized feedback to applicants not admitted to the program. With an average of 150-250 applications each year, we only have room to accept approximately 1/10 of these applicants into our program. Each year, the strengths of individuals within the applicant pool vary, so do not be discouraged from applying to the program at another time. To strengthen your application for future consideration, please read the section about admissions from our FAQ**
Frequently Asked Questions
We have compiled a Frequently Asked Questions (FAQ) page with information to provide you with information to help you answer some of your questions about our program. Please read this before emailing or calling the program contacts as many of your questions will be answered there. However, do not hesitate to contact the program with your questions that were not answered after viewing the website and reading our FAQ page.
The FAQ page is divided into categories including clinical mental health counseling program, admissions, program policies, financial concerns, & credentialing.
Subjects such as theoretical orientations, faculty interests, GRE scores, the value of diverse life experiences, program concentrations, graduate certificates, assistantships, & counseling licensure are all covered.
Curriculum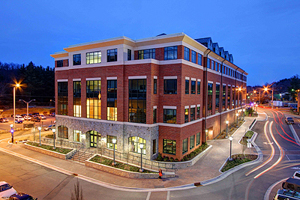 In addition, be sure to visit our page about the program curriculum which provides details about the required core curriculum as well as requirements for concentrations and certificate programs in addictions counseling, marriage and family counseling, expressive arts therapy, & body-centered therapy.
Newly Admitted Students
If you are notified of admission into the Clinical Mental Health Counseling program or one of our graduate certificate programs, you will need to complete several forms required by the graduate school. Visit the information page for "Newly Admitted Students" for information about confirming your attendance, orientation information, medical history forms required by health services, email accounts, registration information, & financial information.
In addition, the HPC department has several handouts available for download on topics such as Boone area housing, possible assistantship sites, and a schedule of tentative course offerings in the department.