Congratulations to Kirsten Cole, second year CMHC student, on her $15,000 Counseling Fellowship!
The NBCC Foundation, an affiliate of the National Board for Certified Counselors (NBCC), recently selected Kirsten Cole, of Blowing Rock, North Carolina, for the NBCC Minority Fellowship Program-Addictions Counselors (MFP-AC). As an NBCC MFP-AC Fellow, Cole will receive funding and training to support her education and facilitate her addictions counseling service to underserved minority populations.
Upon graduation, Cole intends to pursue licensure as a Licensed Clinical Addictions Specialist and work directly in the addictions field. She is interested in working with individuals with substance use, depressive, anxiety, and trauma disorders by fostering an environment to promote healing. Cole is committed to being an advocate for this population with a motivation to reduce the stigma around those with substance use disorders. Earning this fellowship will allow Cole to further her knowledge in the field of addictions counseling by attending conferences focused on this population, networking with other professionals in the profession, and growing her professional identity as an addictions counselor.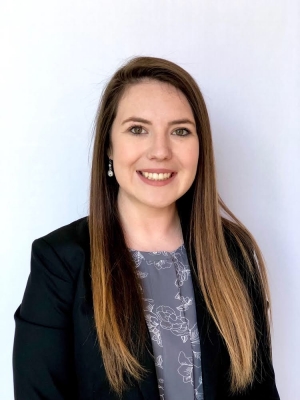 Tags: