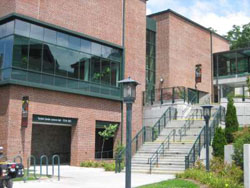 The Clinical Mental Health Counseling program strongly encourages and supports both faculty and student involvement in activities contributing to professional and community development.
Professional Development
The Clinical Mental Health Counseling faculty and students frequently attend and present at counseling related conferences at the local, state, national, and international levels. Occasionally, students are eligible to receive modest travel assistance when they present original work or research at conferences through the Office of Student Research.
In addition, there are two honors societies that graduate students may become eligible to join to contribute to their professional development outside of the classroom. Alpha Sigma Upsilon is the local chapter of Chi Sigma Iota, which are honor societies for counseling students with the purpose of promoting scholarship, research, professionalism, and excellence in counseling. Orchesis Honor Society recognizes and promotes scholarly and creative activities within the field of expressive arts. Both student organizations have induction requirements that must be met before students are eligible for membership.
Community Development
The Clinical Mental Health Counseling faculty and students are also encouraged to become actively involved with providing services and workshops to benefit the community. There are ample community service opportunities available to support community agencies and initiatives in the Boone area. On campus, Appalachian & the Community Together (ACT) is an available resource to learn more about such opportunities. Expressive arts therapy students often have the opportunity to volunteer with Express Yourself Workshops each semester.
International Activity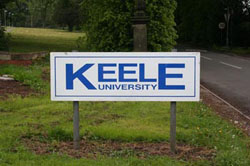 Students often have the opportunity for participation in various international activities including study abroad programs and international presentations. Previous study abroad programs have included trips to Peru and Bolivia. In May of 2007, two graduate students and one faculty member co-presented three expressive arts therapy related workshops at the Keele University Counselling Conference in England. During the end of the Spring 2008 semester, Appalachian State welcomed Senior Lecturer from Keele University, Dr. Maggie Robson, who came to offer our students and faculty lectures and workshops on play therapy. Dr. Sally Atkins serves as faculty of the European Graduate School (EGS) and frequently teaches summer courses in Switzerland. The expressive arts therapy program is a cooperating university of EGS, so students may study there for a term if their academic schedule allows.
Slideshow Links