Marriage and Family Counseling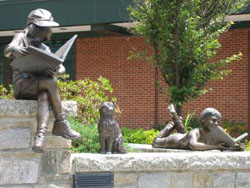 The Clinical Mental Health Counseling Program with a concentration in Marriage and Family Counseling is a 60-hour program designed to prepare students with a broader perspective for working with individuals, couples, and families than would an MFT only program. Students will complete the Clinical Mental Health Counseling program curriculum as well as choose from a variety of courses in marriage and family counseling and therapy to complete the concentration. This program and concentration also prepares and qualifies students toward becoming a Licensed Professional Counselor in North Carolina and other states.
Graduate Bulletin; Clinical Mental Health Counseling - Marriage and Family Counseling Concentration, MA
Courses for Marriage and Family Concentration
HPC 5270 Theories of Marriage and Family Therapy I (3)
And two of the following:
HPC 5271 Theories of Marriage & Family Therapy II (3)
HPC 5273 Mediation and Divorce Therapy (3)
HPC 5274 Substance Abuse in Family Systems (3)
HPC 5275 Systemic Family Therapy Institute (3)
HPC 6270 Marriage and Family Counseling: Clinical Iss. (3)
HPC 6271 Theories of Marriage & Family Therapy III (3)
HPC 6710 Human Sexuality (3)
HPC 6730 Sexual Abuse Counseling (3)
* Or other MFT courses with approval of advisor
Total Hours: 9
NOTE: The Marriage and Family Counseling emphasis is not designed to meet the certification requirements of the American Association for Marriage and Family Therapy or licensure in North Carolina as a marriage and family therapist. However, the program is designed to meet the licensing requirements to become a North Carolina Licensed Professional Counselor working in a variety of settings related to marriage and family therapy.
International Association of Marriage and Family Counselors (IAMFC). The IAMFC is an official division of the American Counseling Association (ACA) and works to promote excellence in the practice of couples and family counseling.